When you're preparing your NFT launch and need to control which segments of your allowlist can mint at which time, you can say goodbye to manually exporting and importing lists into MintDrop.
Thanks to MintDrop and PREMINT integration, you can easily connect your PREMINT allowlist in MintDrop with the click of a button.
Control when your VIP list, raffle winners, and regular allow list can mint easier than ever!
What is MintDrop?
Reading this and hearing about MintDrop for the first time? Let's get acquainted! MintDrop is an NFT launchpad and community intelligence platform that makes it easy for creators and brands to launch an NFT membership pass, track sales in a dashboard, and gain insights about your community such as who your top holders are, most recent holders, and what other communities your holders are a part of.
MintDrop was built by Ian Hunter, who worked on the mint experiences for the Moonbirds launch and G.Money's Admit One NFT launch. After being involved in a number of NFT membership mints, Ian got the idea to take the code he'd been writing for these projects and repurpose it into a platform for any creator or brand to use.
What is PREMINT?
If you're in the NFT space, you probably already know what PREMINT is, but just in case you haven't heard – Premint is web3's most used allowlist platform. It makes it easy to define who is able to join your list and set eligibility requirements for minting, and has been used by over 25,000 projects and over 3,000,000 collectors.
We're stoked about this integration because it makes it super easy to connect your PREMINT allow lists to MintDrop so the right people are able to mint at the right time.
Let's dive into how it works…
No more importing or exporting CSVs
Instead of having to manually export your allowlists from PREMINT and then manually upload them into MintDrop, you can connect your PREMINT allow list in MintDrop with the click of a button saving you loads of time and potential error prone imports.
From MintDrop, click the button to connect to your PREMINT account, select the project, and voila – it's connected!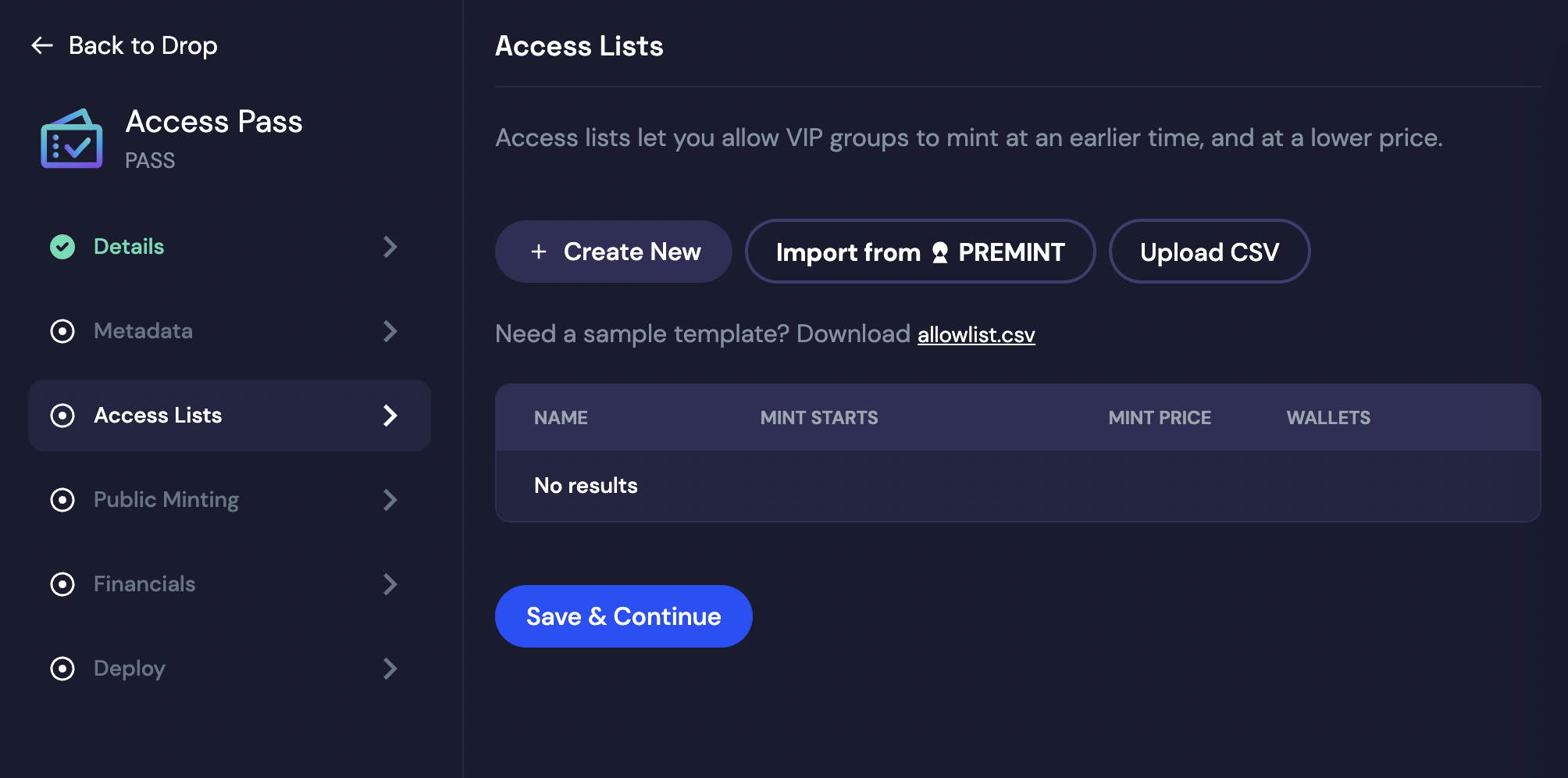 Then all you need to do is choose your minting times in MintDrop to control which segment of your allow list can mint at what time.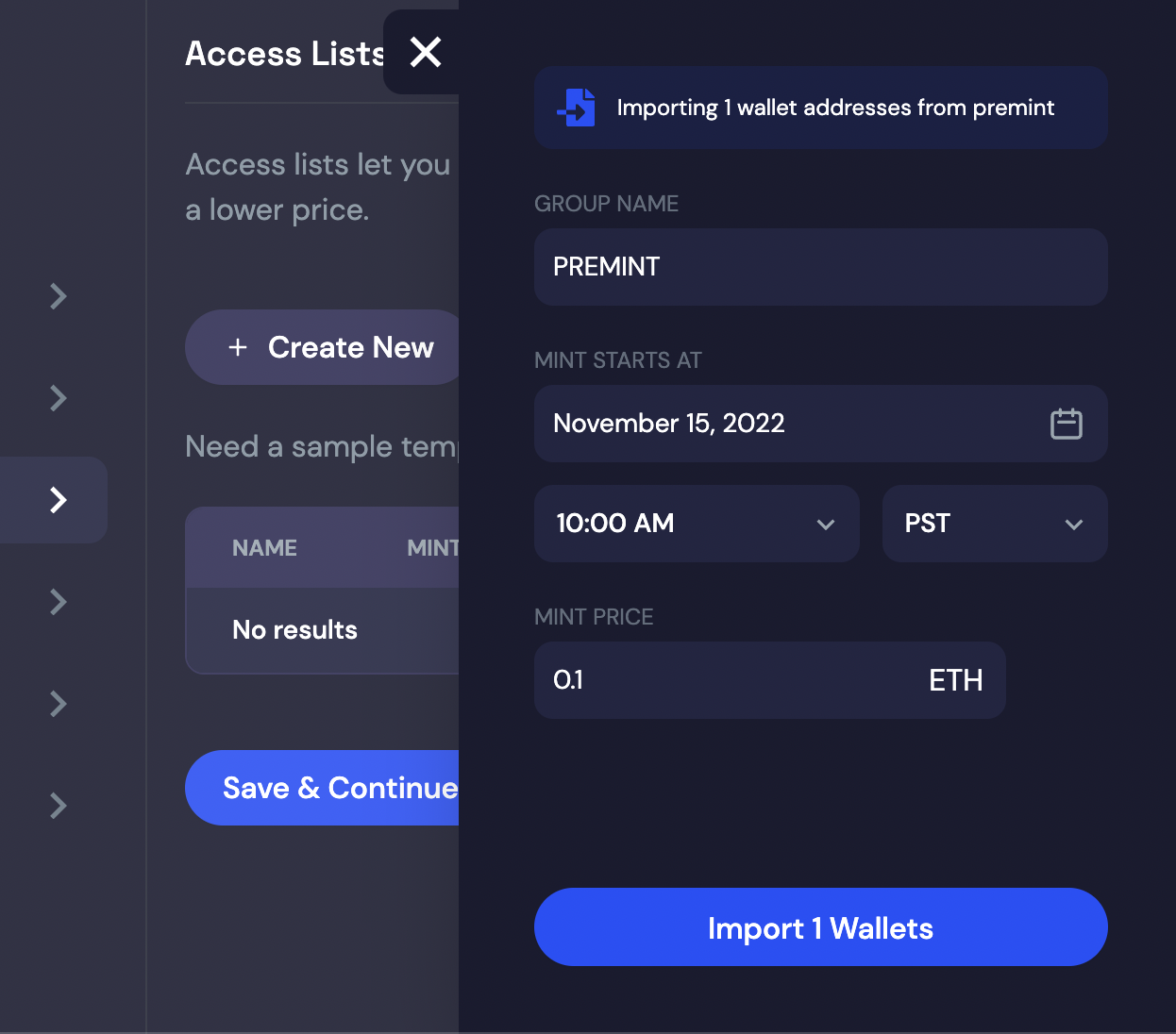 Get To Know Your Community Even Before Minting
After connecting your PREMINT allow lists to MintDrop, you're able to view your allowlist wallets in MintDrop.
This means you can use the community intelligence dashboard to see:
who has signed up to your allow list
what other NFTs they hold
identify any whales on your list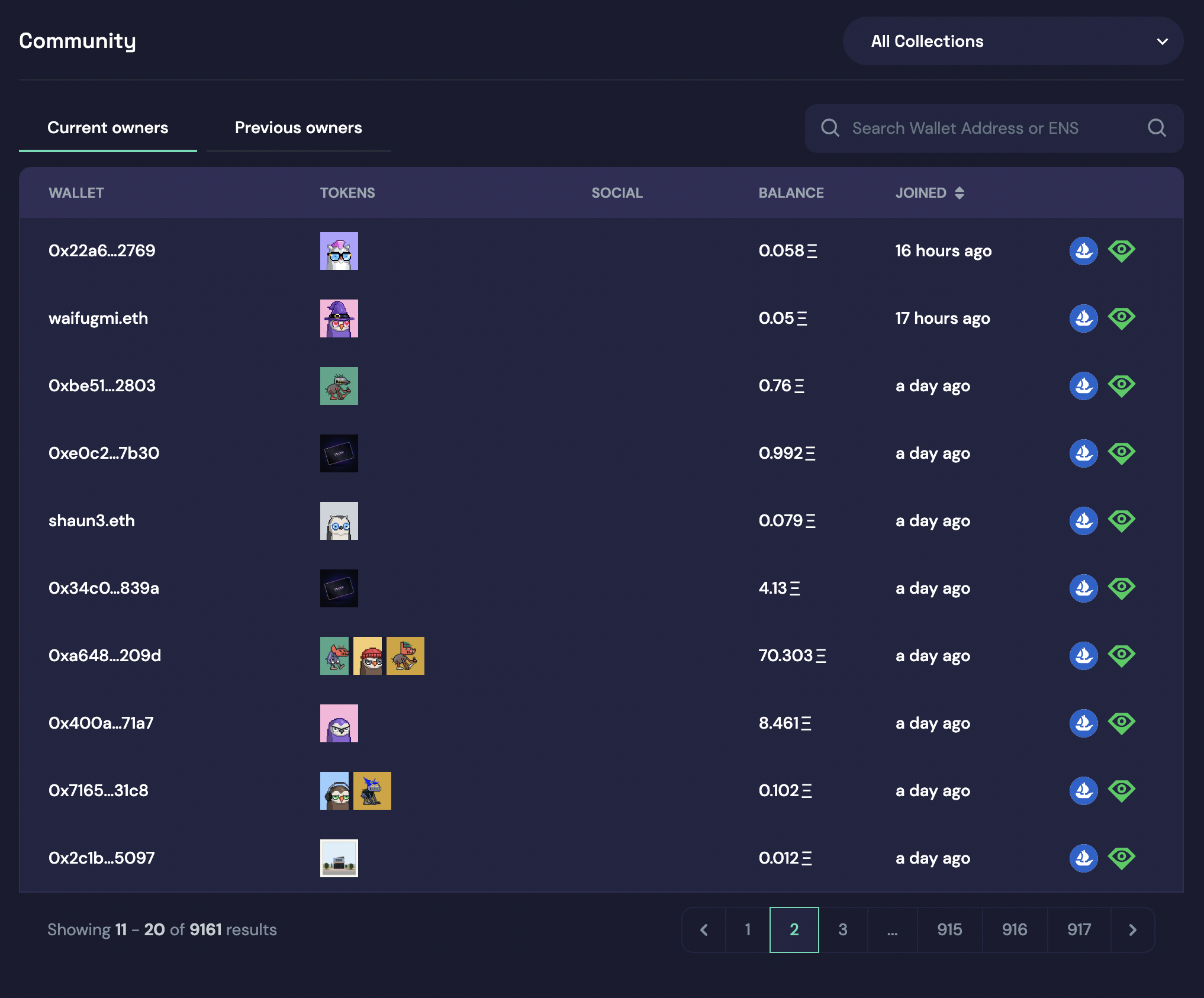 View Your Community's Twitter Handles & Discords
This integration also allows you to view your community's Twitter and Discords. So on top of being able to see your top holders and what other NFTs they hold, you can see their Twitter handle to easily follow and engage with them on Twitter, as well as see what Discords they're a part of.
These insights make it super easy to spot potential collaboration partners because you can see which communities you already have cross-over with.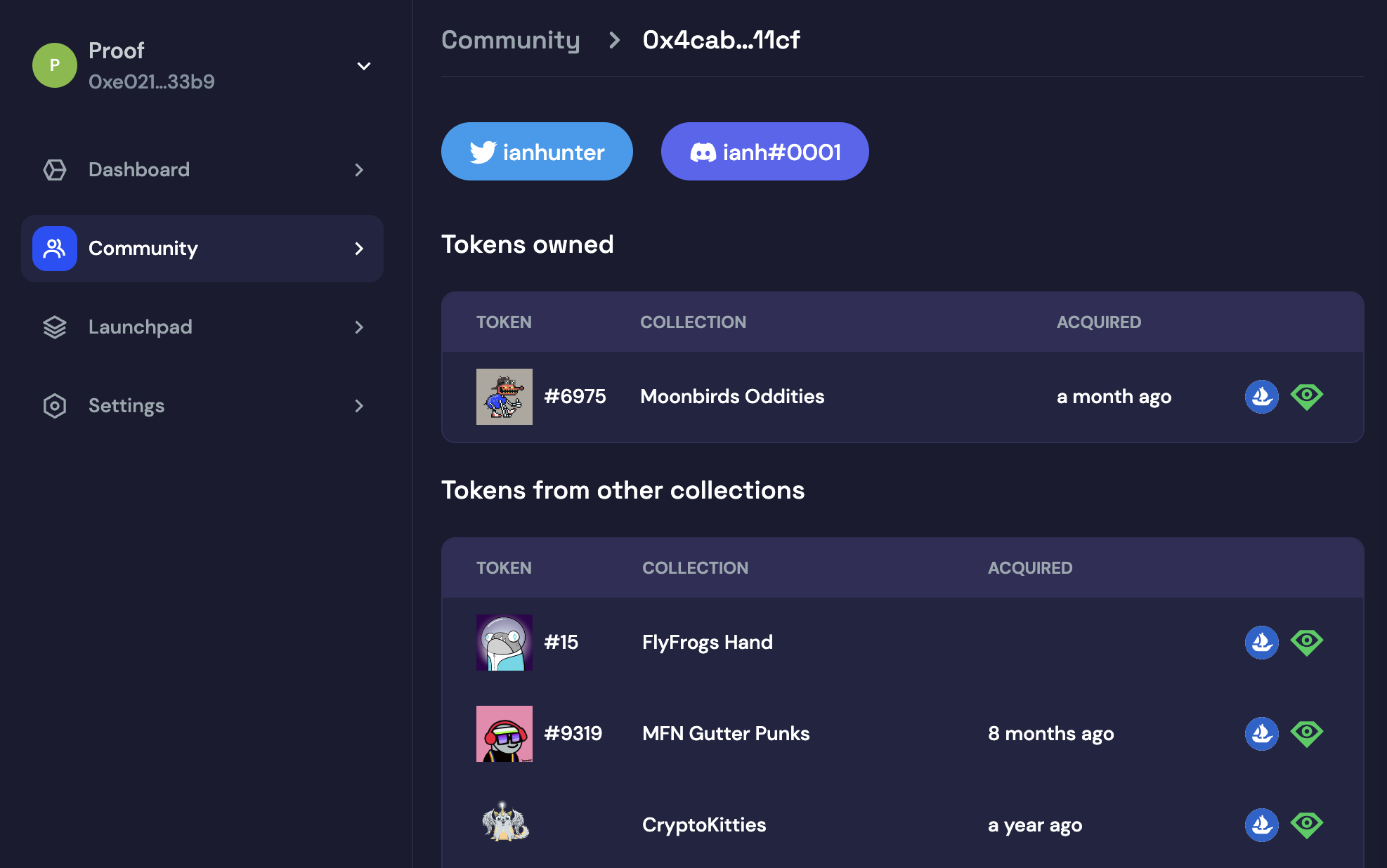 Get Started with MintDrop
Haven't started using MintDrop yet? Even if you've already minted, you can use MintDrop to gain insights about your community by importing your contract into MintDrop to use the Community Intelligence Dashboard.
Ready to get started? Sign up to the MintDrop waitlist!