Last week at a live pop-up event during Art Basel was ITERATION-02, gmoney's 9dcc collaboration with Snowfro, Art Blocks founder and creator of the Chromie Squiggle. We've been working with 9dcc and Art Blocks to create the minting site for ITERATION-02 that just went live today!
About ITERATION-02
ITERATION-02 is 9dcc's first collaboration launch. The product is a luxury tee that is a Networked Product, tying the physical tee to an NFT that is generated during the mint and correlates to the print on the tee.
In other words, people at the pop-up event purchased an NFT live at the event that is tied to the physical tee. The tee has a digital chip sewn into the garment that ties it to the NFT and the tee was printed on the spot.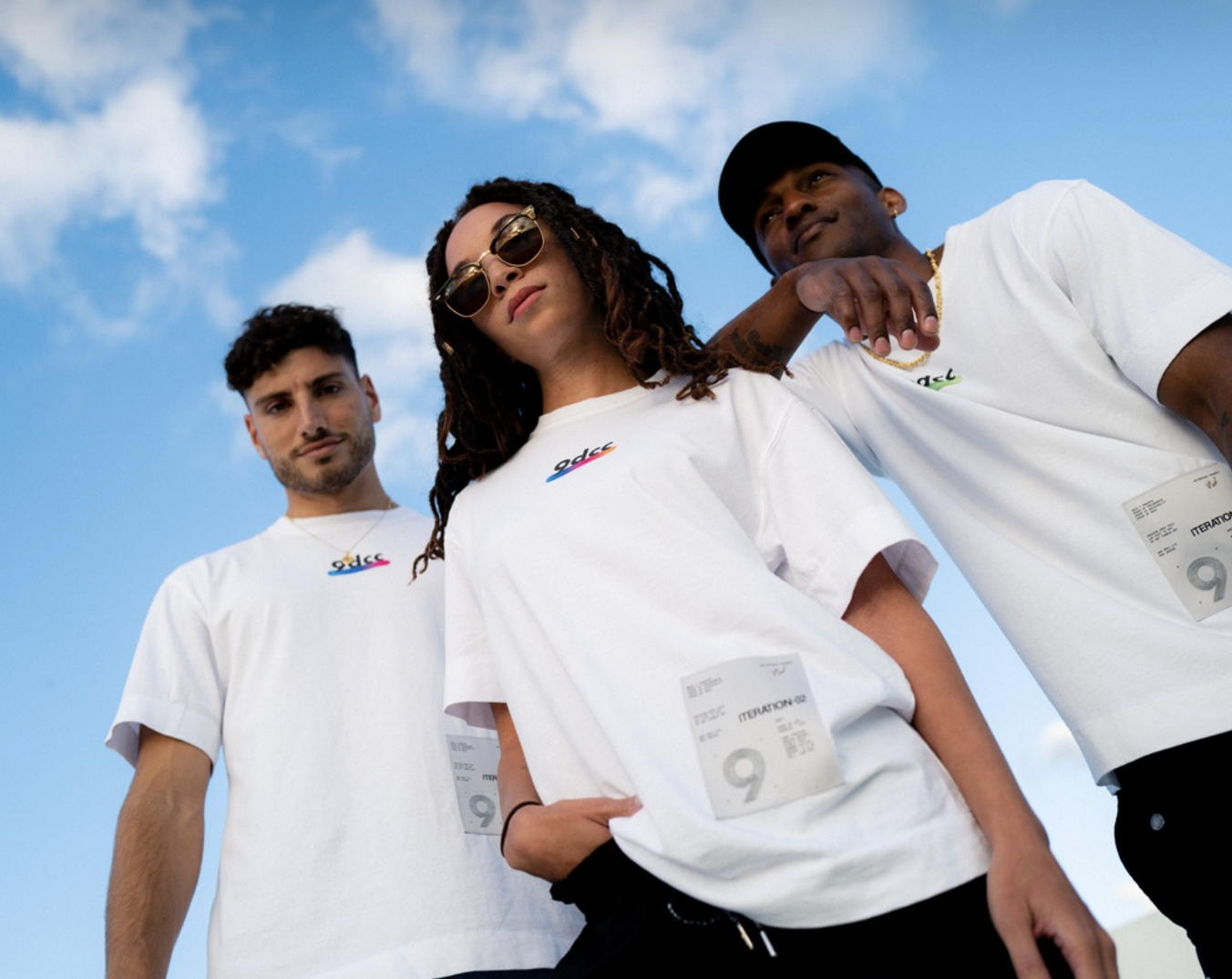 (Source: 9dcc.xyz)
Sounds pretty cool, right? If you're thinking it sounds like something out of the future, check out the promo video gmoney posted on YouTube
Starting today, ITERATION-02 is available to the wider Admit One community through the virtual mint on the 9dcc site (which is where MintDrop comes in).
Using MintDrop
I first started working with gmoney for the Admit One launch. I worked on the Admit One minting site, using what is now the MintDrop platform. So I was thrilled when gmoney reached out again to help with the minting site for the collaboration between 9dcc and Snowfro.
The minting site for ITERATION-02 was built using MintDrop and some custom development work specifically for their needs.
It's been great working with 9dcc and the Art Blocks team to bring together the vision of Networked Products!
For those that were at Art Basel in Miami last week, let us know if you got to check out the live pop-up event! And if you didn't get a chance to make it to the event, you can check out the ITERATION-02 9dcc mint site that's just launched today!
MintDrop Early Access
Want to get early access to MintDrop for launching your NFT project and gaining valuable insights about your community? Sign up to join the waitlist!